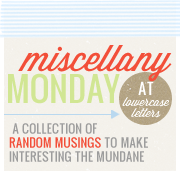 Uno

: Sunflowers and daisies are probably the happiest flowers I've ever seen. I love sleek flowers like tulips and lilies, but there is just something about a happy flower like a sunflower that makes me smile!! Soon, we will be blessed with some sunflowers blooming in our backyard...can't wait!
Dos: AT&T has some sweet new phones out! Mikey and I just became eligible for an upgrade last week, and we are both so in love with our new phones!! Having a full keyboard makes all the difference. Plus, the screen quality on both our phones is great! I don't know what it is exactly, but a nice phone just makes a person feel more accomplished :)
Tres: I got new pants! With the move into our new home and the lull in tutoring and guitar lessons that comes with summer, I have been on a shopping freeze. However, I have an interview next week, and because I didn't have ANY dress pants, I had a convenient excuse to go nab some from my favorite store...Banana Republic! I just took the pants to get hemmed up so I'll be feeling put-together and professional on Wednesday...ready to convince some people that hiring me may be the best idea they ever have!
Cuatro: Def. of a honeymoon: going on a romantic getaway after a wedding...NOT mooning someone's honey during their wedding day. Try explaining that to the fool riding on a boat past my friend's outdoor wedding yesterday. Geez louise. At least justice prevailed and the guy was busted for DUI and indecent exposure!